Hungarian Oil Company-prize, Hungarian Ministry of Human Resources-prize, Daazo-prize, YCN-prize, Macskássy-prize
Detailes of prizes
Legutóbbi hozzászólások
Anti:
2012-10-28 06:18:47
jó reggelt!
MOL project premier
The Erzsébet Szilágyi and Hűvösvölgyi Childrens's Homes were the basis for the filmmakers for our MOL project. The short films presented different themes: docufilm, meet with zombies and witches etc. The lieders for the arttheraphy groups were Veronika Filó, Mihály Schwechtje, Dr Edina Pirisi and Nándor Grosch.
Thanks the specialists help and for the support for the New Europe Foundation and the MOL Hungary!
Congratulation for the children!
.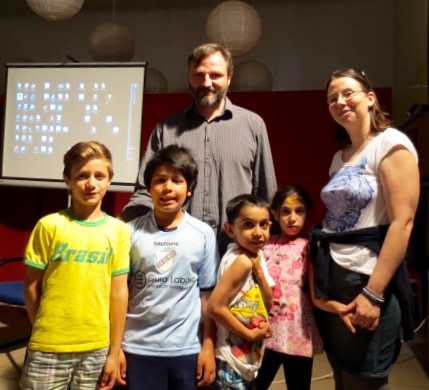 Gyerekszem Közhasznú Művészeti Egyesület
gyerekszemfesztival@gmail.com
Fax: +36 1 7874 012
Adószám: 18127272-1-41
Bankszámlaszám: 11600006-00000000-24191254
Bírósági végzés: 7.PK.60.394/2007/5
Send e-mail